7. Always Stay Cool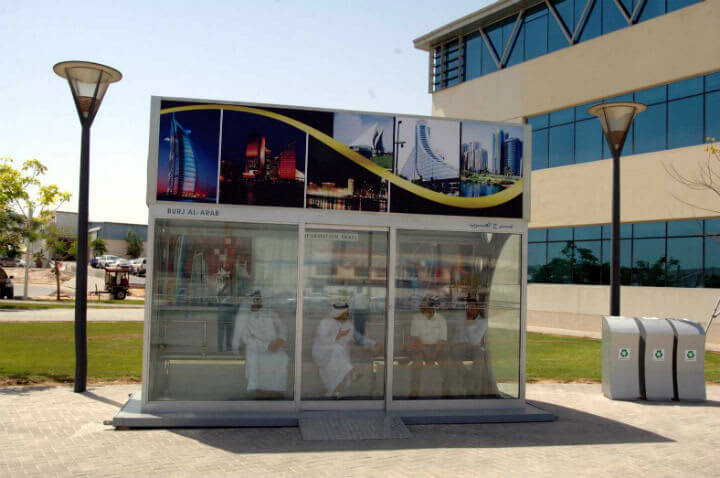 Dubai makes sure that with the massive amount of cash inflow, its citizens are facilitated as well. They don't have boring bus stops like other countries. Instead, they have mini buildings at every stop that are fully air-conditioned so that people are always protected from the blazing sun. This was certainly the most useful solution Dubai has ever come up with. For being situated in a desert, people might quickly get drenched in sweat as soon as they step out.
8. Female Police Force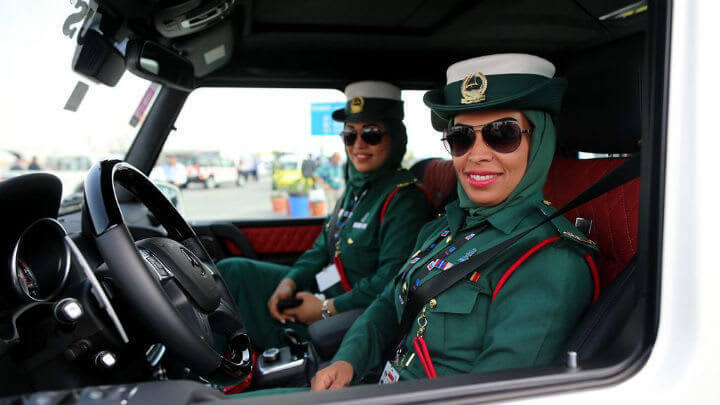 Dubai also wants to make sure that gender issues are also solved. Hence, it has a women police force that deals with problems related to that as well as fraud and theft in the city. The selection takes place from the population of already working female officers who have experience working in police stations, watching criminals, and protecting essential people. The officers should also be fluent speakers of Arabic and English.
9. Cultural Clash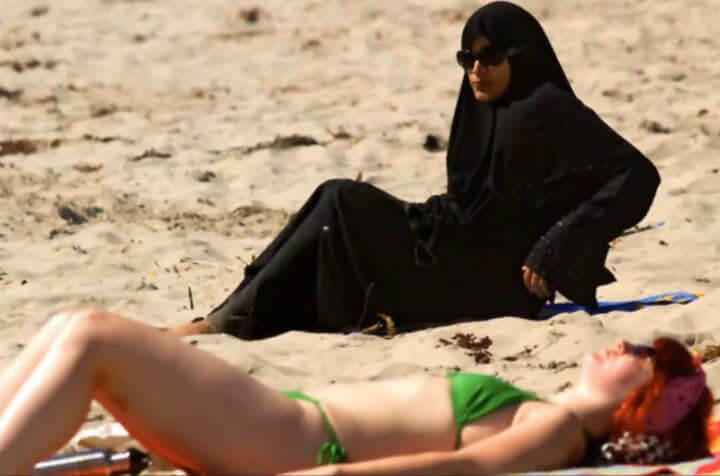 Dubai is a Muslim city where women are required to dress modestly, but it also tolerates foreign culture. The picture above describes the cultural clash perfectly with one woman sunbathing in a bikini while another sunbathes in a traditional abaya. The city has a diverse mix of conservative Muslim and Western beliefs. Dressing modestly is still recommended, though, to honor the culture of the place you are visiting, but some people still choose to embrace their own culture instead.
10. Keeping Exotic Animals As Pets Is A Trend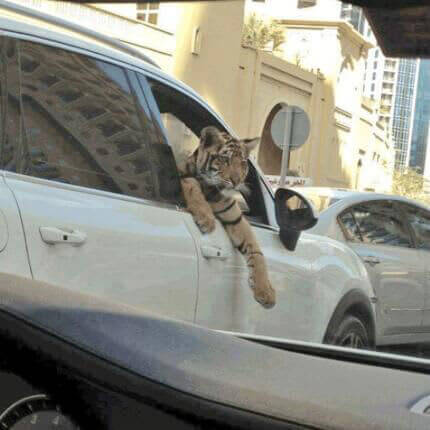 Buying and keeping exotic wild animals is not only dangerous but illegal as well. But do buyers care in Dubai? No, instead, they have shown a growing interest in owning them as pets. These animals are costly, and after the poor beings are smuggled from their natural habitats, they are available online for purchase as well.
11. A Gold Covered Cupcake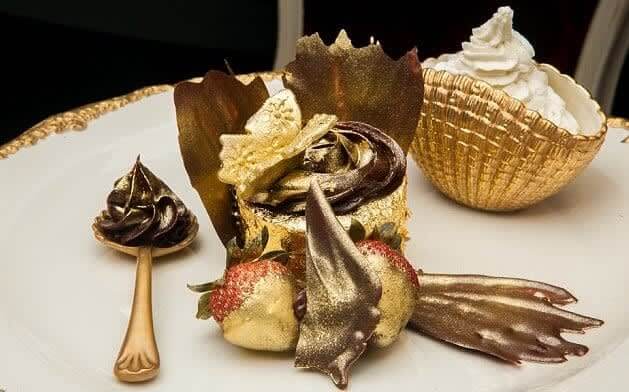 In Dubai, all that glitters really is gold, even when it comes to cupcakes. This cupcake costs over 1000$ and holds the record as the most expensive cupcake in the world. This deliciously high-priced cupcake is named "The Golden Phoenix" and is consists of the finest Italian cocoa, Ugandan vanilla beans, and of course, 23 karat gold. You might want to think twice before indulging in this amazing cupcake because after eating it, cupcakes will all feel too simple.
12. Dubai Imported Sand To Fill Its Palm Islands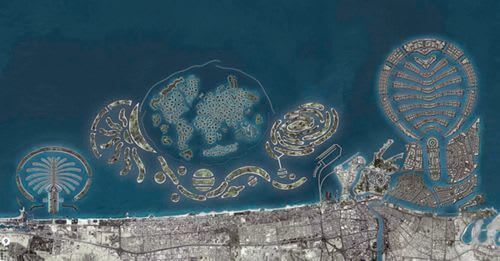 One of the most outlandish megaprojects of Dubai includes its offshore islands. Palm Jumeirah itself is claimed to be the eighth wonder of the world by the city. Palm Jumeirah has almost 30 hotels and resorts. Yachts and speedboats can be rented too by private touring companies. Jebel Ali and Deira are two more islands currently in development.