7. Flight Crew Need to Sleep As Well
Although the hectic schedule prevents the flight crew from taking a nap to re-energize their body, they still have to rest like the rest of us. On domestic flights, they mostly don't have the luxury of sleeping, but they have special sleeping cabins on long-haul flights. For instance, Boeing 777 and 787 jets have sleeping quarters for the flight crew. Pilots also have assigned rest periods and sleeping berth which is usually located in a separate compartment. When the pilot gets some much-needed sleep, the co-pilot takes control of the plane.
8. Not So Clean Water
It is recommended not to drink water from lavatory tap on airplanes (for good reasons, of course). But what about the potable water which is used in tea and coffee. Many flight attendants do recommend sticking to bottled beverages and not drinking coffee or tea on the plane. The tanks for the drinks are clean, but still there are doubts over how often they are cleaned. But we cannot ignore that the valve for filling clean water is quite close to the one for cleaning lavatory waste.
9. Why Flight Attendants Turn Off The Cabin Lights During Takeoff and Landing
No, the lights are not dimmed to create a more relaxing ambience for the passengers. There is a more serious reason behind dimming the cabin lights in commercial flights before take-off and landing. Here is a hint for you: It has a lot to do with airplanes being prone to problems and accidents during take-offs and landings. The main reason behind doing is to allow the eyes to adjust to the lack of light if there is an emergency. In case of an accident or emergency that requires immediate evacuation, the lit signs become more visible.
10. Unhealthy Airplane Food?
Do you believe that ignorance is bliss? Well, you might've wondered if the pre-packaged food provided during flights is healthy or not. After all, it could be processed and lack natural ingredients. It turns out that mid-flight meals are quite unhealthy for you because they have almost zero nutritional value. They are just loaded with fat, sugar, salt and carbs. We would highly recommend you to eat something before you board, especially if you a frequent flyer or health-conscious.
11. Getting Drunk on a Flight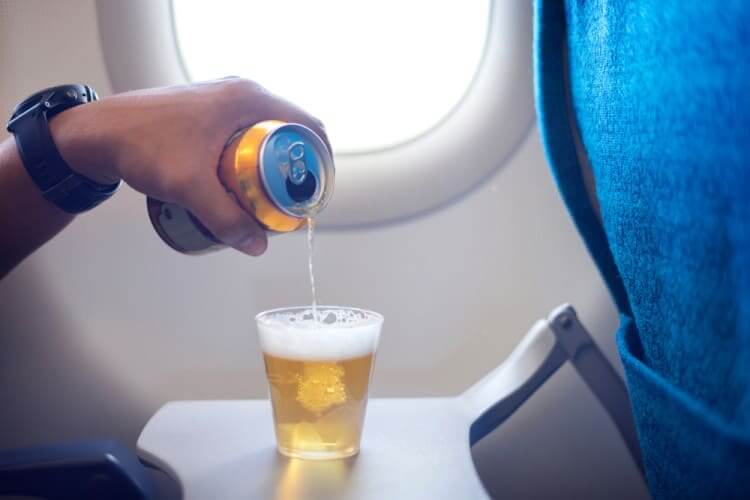 Most of you get excited seeing the mini bottles on your flight, but you know very well that drinking too much is not the best option. If a flight attendant sees that you're getting a bit too buzzed, she can cut you off. It is because getting intoxicated on a plane is illegal and the same goes for flight attendants as they cannot provide more alcohol to passengers to get drunk. If you get intoxicated on a plane and cause some major disturbance (which you will once you get too much drunk), you can get up to a two-year sentence. We also recommend you to drink in moderation because the changing cabin pressure increases the impact of each glass of alcohol as compared to what it would on land.
12. Important: Be Nice to Flight Attendants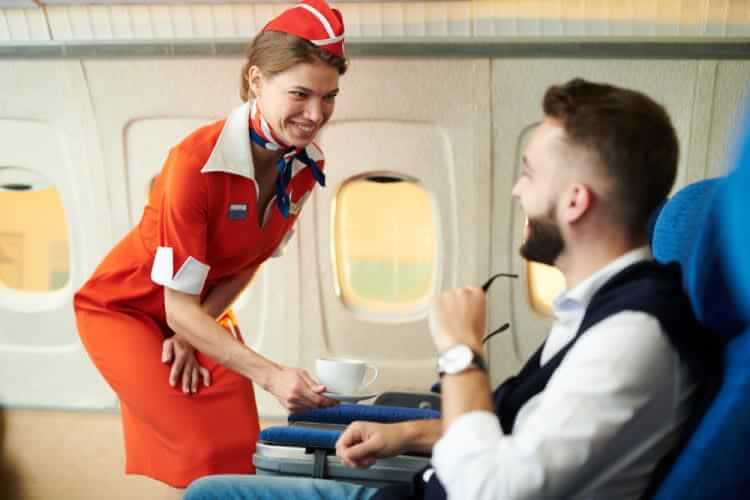 Being polite to everyone in life is the best thing you can do to strangers. If you are polite to your flight attendant, it can certainly go in your favor. Flight attendants work on long shifts and even have to run from flight to flight without taking naps. They deserve your respect and polite behavior. By being polite to a flight attendant, you can get better seating. And if you are rude to them, who knows you might get a seat in the middle of children and babies. And trust us, they cry a lot to make your journey "super pleasant."